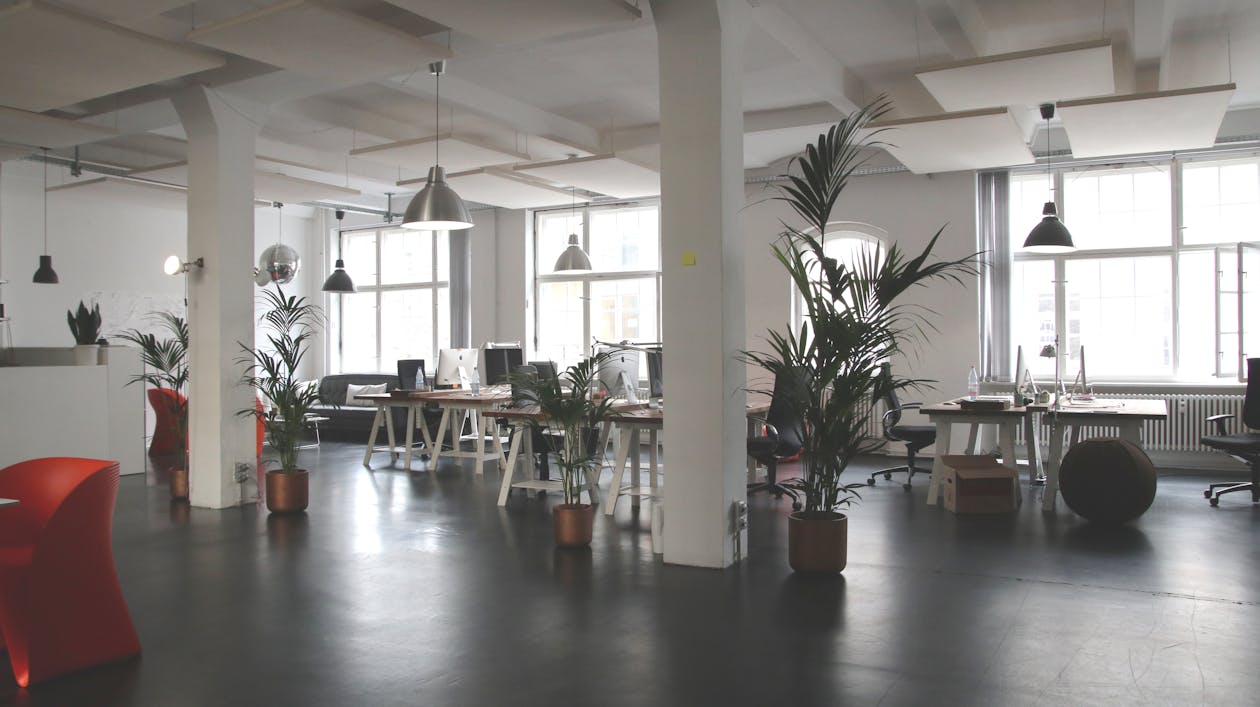 With lockdowns and quarantines continuously making in-office work less feasible for the near future, you might be part of the growing majority of companies actively looking to reconsider their space needs for the post-pandemic world. You've also probably realized that a large portion of your workforce will migrate to fully-remote or hybrid work (part-time remote) in the coming years. If this sounds like you or your company, you've come to the right place. We've compiled our top 5 tips to consider when downsizing your office space and have even come up with a list of items that you can store to save money and reduce overhead in the short-term. Let's jump right into it!
Tip #1 | Determine Your Space Needs
As mentioned above, the future of the workplace is relatively uncertain. This being said, there is a pretty resounding consensus that our day-to-day office work will be replaced, at least in part, by some sort of remote work. This means that identifying your space needs for this new era of work is crucial for long-term planning, cost-savings and more. So the first tip is to think about how remote work is currently working for your business. How has your workforces' productivity fared? How is morale? What are the wants and needs of your team? There is a good chance that many will want full remote work. So when planning ahead, will each employee need their own dedicated desk or will a hot-desk system (like WeWork) be sufficient?
Tip #2 | Go Digital First
It is no surprise that even the most innovative startups have boatloads of excess documents and files just floating around in forgotten file cabinets. Migrating to digital document management is not only ideal to help reduce office clutter and free up some space (which is great for boosting morale and collaborative thinking), but its also a great step for organization. Although it may sound relatively daunting, doing this will also help in reducing information silos across teams by centralizing access to the plethora of documents. Once you've accomplished the migration to digital, you'll have a better idea how much less space you need without bulk cabinets and drawers.
Tip #3 | Move Towards Flexible Furniture
We're seeing a big trend among our clients who are planning ahead. In order to accommodate new remote workers and handle growth in the future they are migrating away from dedicated desks and large rigid conference rooms to more agile offices built around collaborative space and in-person client meetings. In this same vein, they are embracing more modular furniture like shared hot-desk systems that allow them to scale up and down their utilization of their space as they grow. Embracing multi-purpose furniture is also a great way to save yourself from overspending on redundancies further down the line.
Tip #4 | Location Location Location
Another key consideration when downsizing is to think about where your new office should be. While this might sound like a trivial question since many businesses will still thrive in Central Business Districts post-pandemic, it might actually not be ideal for your company. First, we've seen a diaspora of urbanites fleeing to calmer lives in the suburbs, where they can feel confident that commute times will not longer be an issue with remote work. If you recognize that your company still needs in-person work to grow and provide value to customers, it might be worth considering offices outside traditional business hubs - especially if none of your employees live there. Plotting the location of your employees on a map and finding a central hub might just improve the moral and dedication of your workforce. The added benefit of this is that office space is significantly cheaper.
Tip #5 | Use On-Demand Storage
The key to a successful office downsize is recognizing what you need in your office and what you don't. The latter consists of the items and furniture that you likely don't need now but might in the future - like if you decide to move to a bigger workspace in the long-run. Storing some stuff now might save you the time and money down the line since storage space is much cheaper than office space. This is a great option for storing things that you can just put in the cloud → Office supplies, raw materials, promo materials, merchandise and other office infrastructure. On top of this, choosing an on-demand storage company like Fellow, will give you even more peace of mind. We offer contactless pick-up, affordable / flexible storage and on-demand deliveries of your things. A great example is to store all your promo materials (banners, signs, branded merchandise, etc.) and we'll deliver it wherever you need it.
Fill the form below to get a quote!